An overview of Cell phone rates
Cell phone rates are as varied as the companies that provide the service.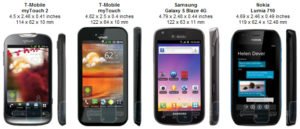 To compare rates, you first need to decide what features you want in your plan. Features range from how many minutes you want per month to free text messaging and data. You should also take into consideration the area in which you live, as some service providers may not be able to connect within your region.
Whether you have a cell phone or not you still need to subscribe to a wireless service like AT&T or Verizon. The truth is there are many options out there for the many lifestyles and needs of consumers. Fortunately, there are many websites out there that will give you the information needed to compare cell phone rates.
Tips for getting the best cell phone rate:
Tip one: Check terms
When reviewing a plan, I like to check the specific terms. If you're getting a free phone included in the deal, expect to sign a contract for up to two years. This type of contract is standard in the industry. You will assume the monthly fees throughout the life of the contract. At the end of two years, the contract usually becomes rolling, i.e. month-to-month.
Tip two: Plan the minutes you receive every month
Another important part of the plan is the minutes you receive each month. This varies between service providers. Some offer fewer but include extra evening and weekend, or in-network minutes. This is where you need to ask yourself which plan meets your needs best. Do the people you talk to subscribe to the same service? If so, you could save a lot of money by choosing that network. Otherwise, you're probably better off choosing the slightly more expensive plan to start with to avoid going over in your minutes.
Mistakes people make when planning for cell phone rates
One of the most common mistakes people make when choosing a plan is not reviewing their first bill.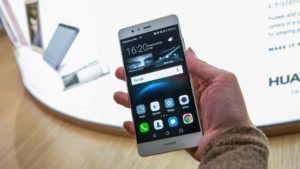 Did you go over on your minutes? What about text messages? You need to carefully review that bill to see if your plan truly meets your needs. If you did not even come close to reaching your allowed minutes, maybe it's time to pay for a cheaper plan. If international calls killed you, maybe switch to a plan that allows those types of calls.
Wireless phone services are big business these days. With big business comes big competition. Cell phone companies are working hard for your business. Do the right thing and take the time to compare cell phone rates before you commit to a plan. Once you are in that plan, make adjustments to your service to make sure it meets your needs without being excessive.
Popular cell phone service providers:
Alltell
Alltell is one of the most popular service providers and is available in most areas. The company now offers the 'My Circle' program which allows you free unlimited calls to any network anywhere. An example of an individual plan was $49.99 which includes seven hundred and fifty anytime minutes with a $.40 rate for additional minutes. There are unlimited night and weekend minutes and mobile-to-mobile minutes. This specific plan includes five people. The most expensive plan that Alltell offers includes a whopping six thousand anytime minutes at a rate of $199.99 per month. The number of people in 'MyCircle' increases to twenty and the rate for additional minutes drops to $.20 per minute.
Sprint
This company offers seven hundred anytime minutes at a rate of $69.99 a month.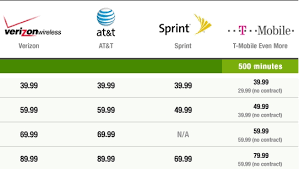 The plan includes unlimited nationwide direct connect and unlimited nighttime and weekend minutes, as well as mobile-to-mobile. Additional minutes had a charge of $.45 per minute. Sprint also offers a plan for four thousand anytime minutes at $199.99 per month. The only difference in the rest of this plan from the less expensive ones is that the rate for additional minutes falls to $.40 per minute.
T-mobile
T-mobile is another popular cell phone provider. They charge $49.99 for six hundred minutes. They offer unlimited nighttime and weekend, as well as unlimited mobile-to-mobile minutes. The company offers 'MyFaves' unlimited minutes. Myfaves is similar to My Circle and includes unlimited calls to five people. Additional minutes were only charged at $.20 per minute. T-Mobile also offers a five thousand anytime minute plan at a rate of $139.99 per month. The rest of the plan remains the same as the less expensive plans.
Verizon
Verizon only offes four hundred and fifty minutes in their individual plan at a rate of $39.99. This plan includes free nighttime and weekend minutes but mobile-to-mobile calls are charged at their pay-as-you go rate. The company also charges you for text messaging. The rate for additional minutes was $.45. Verizon offers an Unlimited plan for $139.99 a month. This plan allows you unlimited calling anytime, anywhere. This effectively eliminates all charges for additional minutes. The plan also offers all other services, such as text messaging, for free.
By comparing the above rates, it seems that for regular, individual service Alltell may be the provider that you opt for. However, if its the maximum amount of minutes for a reasonable price that you're after, you may want to go with Verizon. In the long run, the choice is yours. So, do your research and find the deal that is right for you.
Resources:
https://duckduckgo.com/?q=best+cell+phone+rate&t=ffsb&ia=web
https://www.bing.com/search?q=best+cell+phone+rate&pc=MOZI&form=MOZSBR
https://www.google.com/search?q=best+cell+phone+rate&ie=utf-8&oe=utf-8
(Visited 126 times, 1 visits today)