Buying art supplies for schools can get quite pricey. Craft stores can charge over the odds for their products and don't often offer discounts for teachers working on limited budgets. As an art teacher, ingenuity is a prized characteristic, so why not get creative with sourcing your materials? This article will show you exactly how to get cheap art supplies for schools.
Getting cheap art supplies can be something of a skill. Learning how to see someone else's trash in a new light can be tough but the rewards are great. You'll soon be helping your class's creativity and saving yourself a bundle in the process. Be smart out there and hunt out the best bargains and, of course, make the best use of any donations or recycling you can manage on the way.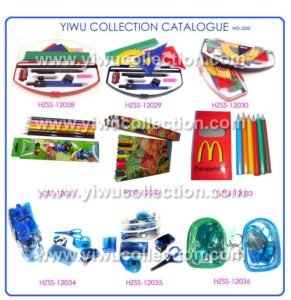 Join a Teacher Awards Program
Take advantage of stores like Staples and Office Depot offering a 'Star Teacher Awards Program'. This program allows shoppers to claim a percentage of what they buy back. It's a good way to save some money in the long run.
Go Out to Lunch with Kids
If you go to certain restaurants or eateries with children, the waiting staff might give them crayons or colored pencils to play with. Just take them home with you and you've got several more crayons to add to the collection. This is helpful because crayons are frequently broken and used up by children. A good art teacher should have a constant supply of coloring equipment!
Sketch on Shopping Bags
The greatest art exercises don't have to use the finest materials. You can rip up a brown grocery back and use the inside paper to sketch anything. Use a pen or a pencil and encourage your students to let their imaginations run wild.
Register for PrizeRebel
PrizeRebel is a rewards site that connects its users with media professionals who want product opinions. By completing some market research surveys, you will receive points that you can spend on online marketplaces like Amazon. You can also do other tasks, such as watching videos, to earn these points. Earn enough points to buy your class additional supplies online.
Hit Up the Dollar Store
Nearly every town in the United States has a Dollar Store or equivalent.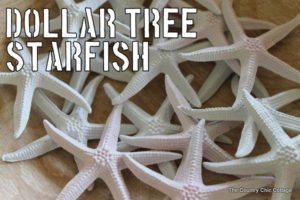 If not, there's likely to be one in a neighboring town. These kinds of stores will give you access to decent art supplies for a very affordable price.
Go to Yard Sales
At yard sales and garage sales, you never know what you will find. Some sales are brimming with hidden treasures. Some perfectly good things may be among the items on offer and you'll nearly always be able to get a good deal on them.
Ask People You Know
Friends and others may have supplies they're willing to donate. Many parents with lots of kids have more toys and play things than they need. Ask people you know and friends if they have items they'd like to donate. Chances are they will have at least a few random supplies that you might be able to put to good use in your school.
Get Free Clip Art
If you put in the time you can find several decent clip art sites online. Simply choose the icons you would like and save them to your hard drive. You can then print them off and have loads of fun using the cutouts. Kids can glue or tape them onto other sheets of paper and use them to decorate their artistic projects.
Pounce on Amazing Sales
If you see an incredible sale on art supplies and you just can't believe your eyes, pounce on it! You can get really crazy deals depending on the time of year and when a store changes its stock. When you see something that is at a really low price, stock up and grab as many as you can.
Check Craiglist
You never know, the site may have people who are looking to get rid of their art supplies for free or sell them at a low price. Sure, it's not ideal, but some of the connections you make may be useful and result in you getting your necessary supplies.
Try Donors Choose
Donors Choose may be able to provide grants that match how much you raise. You can actually start getting something for all of that money you are spending! Using a program like this will get you one step closer to obtaining all the supplies you need. Search for Donors Choose online to find out more!
Try eBay or Freecycle
Both of these options will offer much better deals than at a conventional craft store. Ebay auctions can be a great way to ensure you get some massive discounts. Freecycle is similar to eBay but without the price tags. It is full of people who want to pass on some of their old stuff – which may even include some art supplies!
Use What You Have
Many basic everyday items can be easily recycled and provide interesting materials for art classes. You can use household waste items, such as: bottle caps, egg cartons, milk jugs, cardboard boxes and newspaper. These are just a few examples of the kinds of materials that you can use with a bit of creativity.
When trying to source cheap art supplies, try to think outside the box and don't feel that fancy high-end supplies will make for better lessons. The most important thing is your own passion and creativity. The kids will feed off this, regardless of how much, or little, you have spent on your supplies.
Resources:
http://www.ehow.com/how_2060965_get-free-art-supplies.html
http://www.weareteachers.com/blogs/post/2013/05/21/17-teacher-tested-ways-to-find-free-or-cheap-stuff-for-your-classroom
http://www.ehow.com/how_2060965_get-free-art-supplies.html
http://www.freebie-depot.com/freebies-for-artists/
(Visited 97 times, 1 visits today)