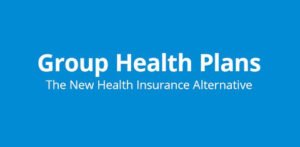 No matter the size of your company, as an employer you need think about the health and well-being of your employees. Many insurers offer solutions for multiple people but just how do you find group health insurance for your workers.
There is a wide variety of group plans available on the market and knowing what to consider is vital in making the right decision. This article gives you crucial tips on how to choose the best plans while avoiding any potential difficulties that may arise.
Quick Benefits of Group Health Plans
Before looking at the tips on how to find the ideal plan for your company, first ask yourself why group health insurance for your employees is important. The answer might be because you get a healthier workforce or because you want to offer more attractive perks for your employees. This will allow you to be more competitive in the employment marketplace and help you to attract the best workers.
Good health of your employees will lead to better productivity and this is obviously advantageous to the employer. In addition, a health plan will help employees prevent illness which will make healthcare costs cheaper in the long run. This, again, is vital to productivity.
A good healthcare plan is great for employee morale and will encourage workers to stay with your company for longer. They will be less likely to find alternative work, if you look after them correctly.
Top Tips For Finding the Best Health Plans For Your Employees:
1. Consider the needs of your employees
The group health plan should meet your employees minimum needs, if not exceed their expectations. Therefore, it is important to have a meeting with your workers in order to confirm what they require and expect in terms of healthcare.
Most employees prefer plans that give a lot of benefits but don't cost too much. Unfortunately, in the US, most employers are only willing to pay for half of their employees bills.
You need to decide what extras you are willing to offer your employees. Do your competitors offer dental and vision care? These will cost you extra but will certainly boost team morale.
I personally use a 'Cafeteria Plan' for my small business of eight or so people. I allow my employees to choose their own private health plan. Now, under the 'Affordable Care Act', this can be incredibly useful to them. It allows for increased flexibility for employees who have a medical plan from their spouse's work. This means that they can use the money to just pay for uncovered care and copays.

2. Decide on the premiums
First, decide whether you want to just cover the employee or their whole family. As a small business, I can only afford to cover the employee, but some large institutions cover everyone in the employee's immediate family. This is much more expensive but, of course, very attractive for potential employees.
The following has been taken from an article on employee health insurance:
In 2015, the average company-provided health insurance policy totaled $6,251 per year for single coverage. On average, employers paid 83% of the premium, or $5,179 a year. Employees paid the remaining 17%, or $1,071 a year.

For family coverage, the average policy totaled $17,545 a year with employers contributing, on average, 72% or $12,591. Employees paid the remaining 28% or $4,955 a year.
The second step is to decide what percentage of the premium you want to pay. The broker you deal with will inform you of your options.
Here is a list of average payments by state.
3. Make comparisons
Since there are many options in the group health insurance industry, take time and compare different plans. Choose a product that will work best for you and your employees.
4. Consider hiring a group health insurance broker
A group health insurance broker is a professional who will take care of all the administrative duties that pertain to the group plan. This professional can deal with your employees directly as well as with the insurance company. They are often experienced with dealing with insurers and, as such, can get better results for your money.
Hiring a professional keeps you from doing vast amounts of paperwork and making frustrating phone calls to set up and maintain policies. It also removes the hassle that comes with dealing directly with health matters of your employees. A business owner can then concentrate on more important elements of the company.
If you are a small business, you may consider asking your bookkeeper to handle this task, like I do. Make sure both of you follow guidelines to keep the health matters of your employees confidential, as employment laws require.
Consider the following points when hiring a group health insurance broker
The health insurance broker must have a good reputation. Read online reviews of their work and see how well they have performed with others. The broker can be an agent or agency and, with this in mind, you might like to see if they are members of the Better Business Bureau. Do your homework to make sure you employ the best professional for the job.
The broker must deliver excellent services. To this effect, they must have a physical office and other vital resources to show that they will deliver what you expect of them. Hiring a local broker makes it easier to check up on them which will likely improve the service you receive.
Make sure you hire a health insurance broker who can handle the size of your company. If you are a big company, you need a good agency that can handle all the demands of your work.
There are so many other considerations to keep in mind but by using the above points, you will be on your way to getting the best group health plan available.
Do not rush the process and consider your options carefully. You will be glad of this in the long-run when you see the productivity and morale of your workforce increase.
Resources
(Visited 115 times, 1 visits today)