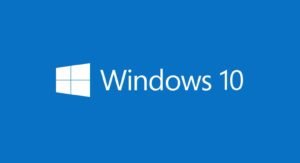 Since the latest version of Windows was released, many users report problems associated with it. This has forced people who are struggling with the new software to search online for "how to fix problems with Windows 10". Hopefully, the following guide will help you to do just that.
Can't I Just Stick With What I Know Already Works?
Ever since Microsoft first released Windows 10, in July 2015, several problems have begun to surface. Understandably, users who have heard rumors of these faults and problems have put off upgrading to the new operating system. However, Microsoft seem quite aggressive with their attempts to get users to run the updated software. Users who still use older operating systems complain of frequent pop-ups trying to force the new software on them. Others people who didn't want to install Windows 10 have stated that they had no choice and the upgrade just started automatically.
We can safely assume that like other Windows updates in the past, you will eventually be forced into installing Windows 10 on your machine. This could cause problems as older computers might not fully meet the additional requirements of the program.
Being quite different from previous versions of Windows, it can be a little daunting at first to navigate around the updated software. This, along with other issues, has been very problematic for many users. So, without further ado, here are some of the most common problems encountered and how to solve them.
My start menu won't work and who the heck is Cortana?!
Having updated to Windows 10, one of the first things you may notice is the different 'Start Menu' and something called 'Cortana'. Now, since the updated software became available, many users complained that this new Start Menu is more than a little dysfunctional. If this is the case for you, then the fix is relatively simple.
Firstly, you must reboot your computer into 'Safe Mode'. As you initiate the reboot, hold down the shift key to enter the alternate mode.Then select 'Troubleshoot', then 'Advanced Options', 'Startup Settings' and 'Restart'. After restarting press the 'F5' key on your keyboard to initiate safe mode. Then, sign into your account in safe mode. To return out of safe mode, simply repeat these steps, selecting the default mode, in the place of safe mode.
If the problem persists, follow these steps:
Check for Windows 10 updates
Restart your computer
Troubleshoot or create a new local administrator account.
…. and Cortana?
In basic terms, Cortana is a Windows program designed to run as a desktop assistant in Windows 10. You can ask it any question by typing in the search box or via a microphone and speaking directly to it. Of course, this depends on you having a microphone on your device. Users can activate the voice command system by clicking the start menu, clicking settings and typing 'Cortana' in the search box provided. There they will find various options with regards to their new assistant, including the ability to enable and disable voice-command over the program.
We Want Solutions!
If there's one thing I have learned during the early life of Windows 10, it's that most problems can be troubleshooted by employing one of three seemingly magic solutions.The tips below can save hours of meddling and frustration and might just save you from throwing your expensive laptop or desktop out of your bedroom window.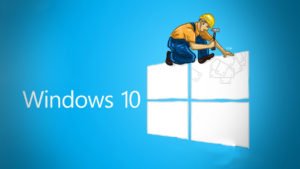 The three go-to solutions are:
Reinstall drivers
Reset all settings back to default
Update drivers
Where has all the sound gone?
If you have encountered the problem of no sound when using Windows 10, you may have to reinstall the sound drivers. Try reinstalling and updating software relating to your speaker system and this will usually solve the problems you are facing.
My video card doesn't work anymore
If you get a message that your video card does not work anymore or that your video card drivers are corrupted then, again, try reinstalling the drivers for the units. If this doesn't work and your device was updated to Windows 10 less than thirty days ago, then you can always try reverting to a previous version.
In order to restore a previous version of Windows. Just press the shift key simultaneously with your restart button. Select 'Troubleshoot' and click on 'roll back' to uninstall Windows 10 from your machine. You will then be able to run the previous version, hopefully without the glitches that were affecting the update.
I'm sure this laptop used to have a webcam?
If the drivers for your computer are not compatible, you may still have a problem even after you reload them. I benefited from reading this post in the Microsoft community forums:
http://answers.microsoft.com/en-us/insider/forum/insider_wintp-insider_devices/microphone-disabled-windows-10/e9cc7673-59f9-4f02-a170-50e5f6c97462?auth=1
My Windows 10 Store is closed!
If your Windows 10 Store closes unexpectedly, then you can check out the following article on deleting the local cache:
(http://windowsreport.com/windows-store-doesnt-open-windows-10/)
References:
http://www.infoworld.com/article/2989972/microsoft-windows/windows-10-installation-problems-and-what-to-do-about-them.html
https://blogs.msdn.microsoft.com/matthew_van_eerde/2010/08/23/troubleshooting-how-to-install-the-microsoft-hd-audio-class-driver/
http://answers.microsoft.com/en-us/windows/forum/windows_10-win_upgrade/windows-10-video-driver-problems/3ef0c2d9-f471-414d-afad-8d261afe8a5a
(Visited 102 times, 1 visits today)