When you become a mom, you may be wondering how to find the best moms club. Becoming a parent is the ultimate highlight of many people's lives—few deny this. However, with parenthood comes change and the subsequent responsibility, which is often a new level of work. Mothers tend to find themselves under the most duress at this point, with questions arising faster than answers—for example, can you still work? If not, after how long will you be able to resume work? And where can you find time to sleep?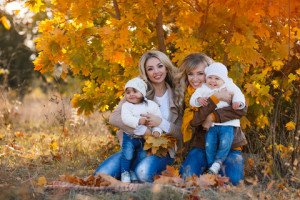 Every mother needs some form of support, and the best moms clubs are a great form thereof. Finding the perfect fit when it comes to mom's clubs can be a little bit of a hassle if you do not know where to start, so see below for some ideas.
Reach out to Other Moms to find the best moms club
As with any natural process, you can rest assured that you're not alone; consider reaching out to other mothers in your social circle first. You could also try attending social activities in parks, churches, and other public places in or near your neighborhood where new mothers tend to hang out. Through the friends you make, you can get to know what clubs exist in your immediate location and which ones may fit your situation. Remember, different clubs cater to unique needs, and you need to find a group with which you feel comfortable.
The Internet to find the best moms club
At times, it only takes the click of a button. If you're strapped for time or you don't feel like socializing directly, then go online and look for support networks. There are thousands of established forums available, making it easy to narrow your preferences. The best part of internet research is its remote accessibility, meaning you don't have to leave the comfort of your home to have your questions answered. The internet is also a great choice if you simply want to explore the network around you before testing it out. Even if you do not have time for physical meetings, you can always rely on email updates and feeds. To get you started, a great example of an online mom club is Meetup.com.
Start a Group
Some of the most successful clubs to date were created based on the needs of individual mothers. If no one around you looks like they will actually front the idea, then consider starting a group yourself. You only need a few others to get things moving; once you agree upon venues and timelines, the rest of the process perpetuates itself. Keep in mind that, since these groups are constantly evolving, you'll want to change the dynamics as you go. Some mothers want emotional support and will move along at some point if that need is fulfilled, while others want their children to bond with others in playgrounds or parks. Keep reinventing the dynamics so that no one feels like they have outgrown your mom club.
Find the best moms club at the Hospital
Hospitals are by far the easiest foundations upon which to build support. Pre and post-natal clinics offer a solid platform for meeting new moms and sharing experiences. Bonding with others in the same situation brings forth feelings of camaraderie, and this lays the groundwork for participation in moms' clubs. Some hospitals actually have strong post-partum networks where new and subsequent mothers can reach out and connect.
Finding the best mom club out there takes very little investment in the way of time and resources. Once you find the right support network to help you, you should be all set. Whether you just had your first kid or you're working on your fifth, mom clubs should definitely be on your radar.
References
http://www.bayareaparent.com/Article/How-to-Find-the-Right-Moms-Group-for-You/
http://www.babycenter.com/0_joining-a-moms-group-how-to-find-one-that-suits-you_11800.bc
http://www.popsugar.com/moms/Tips-Joining-Moms-Group-37729142
(Visited 71 times, 1 visits today)